I love pumpkins! I love to bake and cook with them. I love to decorate with them. I love to use them to share the gospel. I read this bit of history from the History Channel online: References to pumpkins date back many centuries. The name pumpkin originated from the Greek word for "large melon" which is "pepon." "Pepon" was nasalized by the French into "pompon." The English changed "pompon" to "Pumpion." Shakespeare referred to the "pumpion" in his Merry Wives of Windsor. American colonists changed "pumpion" into "pumpkin." The "pumpkin" is referred to in The Legend of Sleepy Hollow, Peter, Peter, Pumpkin Eater and Cinderella. Interesting, yes? Language usually works like that. Anyhow, the pumpkin is from the gourd family. It is used for cooking and baking. It is low in calories, fat and sodium and high in fiber. It is a good source of vitamin A & B, protein, iron and potassium. Lastly, the seeds as well as the pulp are edible so little is wasted.
Some pumpkin ideas for you to do with your children: Recycle soup cans into pumpkins. How about Paper Plate Pumpkins (easy for young children)? This Pumpkin Activity Pack would be a good unit study. This is a neat way to use Colored Pumpkin Seeds in your crafts. Your toddler, with supervision, will have fun making this Button and Ribbon Pumpkin. Pasta wheels make fun Glittered and Orange Pasta that you can use to make pumpkins with. Oh, you can Decoupage Pumpkins as well.
Sweet pumpkin recipes for your family: Pumpkin Whoopie Pies…my son will love these. You can't go wrong with Pumpkin Chocolate Chip Cookies. These Pumpkin Bread Mini Pumpkins are just cute. This Pumpkin and Cheese Bread looks delish. Who wouldn't enjoy this Simple Pumpkin Pie Smoothie?
These recipes are savory: This Creamy Southwestern Pumpkin Soup has a jalapeno touch to give it a spicy flavor. You could always leave it out if spicy is not your thing. Pumpkin Lasagna? Why yes! Now this sounds good, Pumpkin and Chicken Chowder. I do enjoy pasta so I will be trying this Pumpkin-Sage Cream Sauce on top. (This recipe would fall into the THM plan if you're doing that. ) Lastly, Savory Pumpkin Pancakes would make a great dinner treat.
The last set of links I want to share are decorating your home with pumpkins. If you love pumpkins, this pumpkin patch idea is for you. I like this painted pumpkin idea. This pumpkin/gourd arrangement would look lovely in any room. The white pumpkin here is easy to do and I may be doing it myself. Last but not least is using little pumpkins around a candle. I couldn't find the link to that but it is in the photo collage above and you can see how easy it is to do.
You can find all these ideas and more on my Autumn pinterest page as well as my Homeschool page.
Most importantly, let's remember that a pumpkin can be used to share the gospel. Check out this PAGE or this PAGE for ideas.
THANK YOU to all who linked up last week.
I would LOVE! to have you share encouragement about being a child of God, being a wife, mothering, homemaking, homeschooling, recipes, etc. Truly anything that would encourage another is acceptable. (I reserve the right to remove anything I deem unacceptable. Keep in mind this is a Christian blog.) Please link directly to the post you're sharing. Be sure to link back here by using a text link or the logo below. This link up party stays open until Wednesday evening and I share the love by visiting another blog and encourage them. Thank you for stopping by and linking up. Now, let's get this going.
Link following this post. Grab my button if you'd like.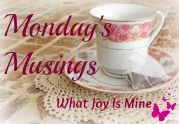 Shared at The Better Mom, Mom's the Word, Far Above Rubies, Growing Home, Teaching What Is Good,